Two Innovative Ways to Play Online Casino Slots Against Others
Online casino is a great way to relax and have some fun. However, over a period of constant play, you tend to get bored and look for unique ways to play the game. Though there aren't too many variations of playing online casino slots against other people, there are a couple of interesting routes you could take. In this article, we'll talk about those two innovative ways to play online casino slots.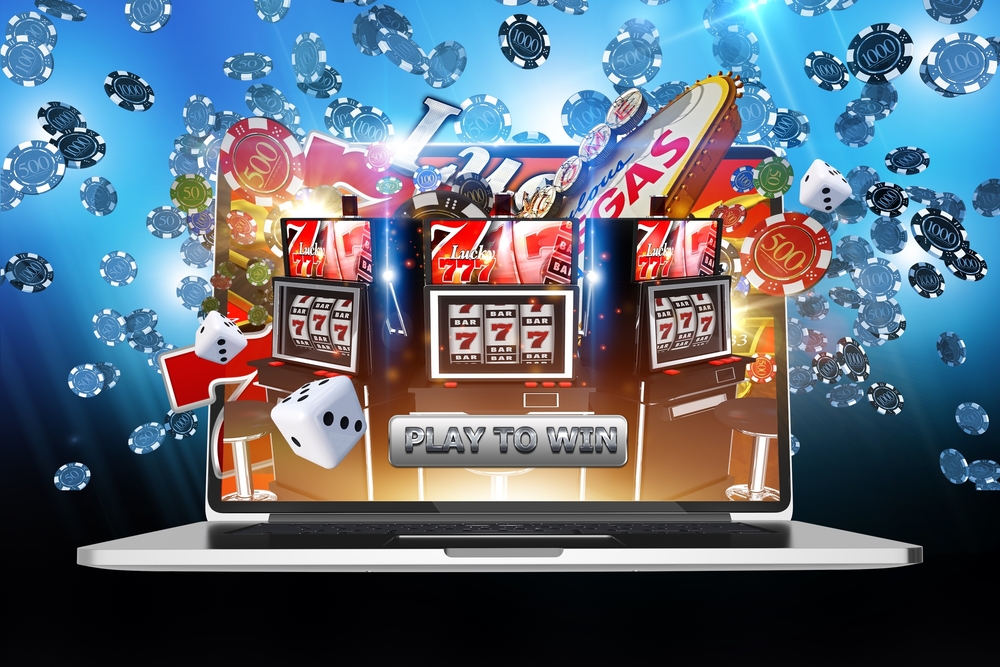 Casumo Reel Races
Casumo Reel Races is basically an online casino tournament. The objective here is to amass boosters and points by scoring maximum wins possible and top the leaderboard. To create the setup, you would need a scissor or two, some paper pieces, a kitchen table, and coloured pens. Not to mention, you would also need people skilled at slots.
Having evolved as a tournament for the Christmas season, Reel Races gathered pace courtesy the support it received from enthusiastic players who were quite impressed by this unique method to play casino. The ultimate goal is to create an engaging online casino slots experience that's both fun and rewarding.
Other online casino tournaments usually do not have much scope for interaction between players. This is precisely the reason why Reel Races was born. Moreover, other casino tournaments are slow with their implementation and the results invariably get delayed by at least a day. Reel Races is not just engaging and interactive but even unlucky players have an outside chance to win. Generally, other operators incorporate a flat point setup that doesn't facilitate this.
Background & History
Reel Races is the brainchild of a group of five talented people – three developers, a producer, and designer. In the early stages of conception, the group would stay late in the office for weeks, making use of paper prototypes to cut out every single module. Those modules were then coloured and attached to the table. The paper designs helped create a mockup of what Reel Races is now.
The prototyping entailed a unique approach to designing, which complemented the game's nature. Reel Races, by the way, is heavily based on randomness. A dummy prototype was then created incorporating an actual game. Thanks to the prototype, the team behind Reel Races was able to test out the beta version of the game with some of its loyal users. Reel Races is an ongoing project, changing constantly and improving. The Casumo team also frequently solicits user feedback.
Mr Green Reel Thrill
Reel Thrill, like Reel Races, tries to offer a different take on slot tournaments. On specially chosen games, a Reel Thrill is activated every 15 minutes. Choose a Thrill from the options available and register. After registration, your username would show up on the particular Reel Thrill page.
Bonus money spins and real money qualify. Therefore, ensure your gaming account is topped up. The cost of a spin really doesn't matter, provided it is more than or equals the minimum required. Topping the leaderboard depends on the points and boosters you make. Your largest percentage victory over 20 spins would ascertain your leaderboard points and position. Therefore, a spin worth £0.25 that makes £10 is more valuable in terms of points compared to a £100 spin making £150.
Game Rules
The rules of the game are fairly straightforward, like most other multiplayer casino games. But you still need to know them to make any meaningful progress. Basically, a Reel Thrill could be played on multiple slot games and the selected games' gameplay would only matter when it comes to determining your leaderboard positioning.
Point Calculation
So how are the points computed in this UK online casino game? The amount won during the period of having made 20 spins on the game would be divided by the sum wagered, which is then multiplied by 20. The outcome of this is your leaderboard point. Each spin thereafter would create a fresh 20-spin set, with the opportunity to better your earlier score. Each Reel Thrill lasts approximately 15 minutes. When the timer hits zero, the game is over and all the leaderboard positions are locked and the prizes paid out. The prizes won would be automatically credited into your player account and the rewards would be instantly made available on the chosen game once the tournament ends.
By the way, you could play Reel Thrill using bonus or real money. Using free spins that were made via other promotions won't contribute to your leaderboard positioning. Moreover, games played prior to the start of a tournament would not influence your leaderboard score.